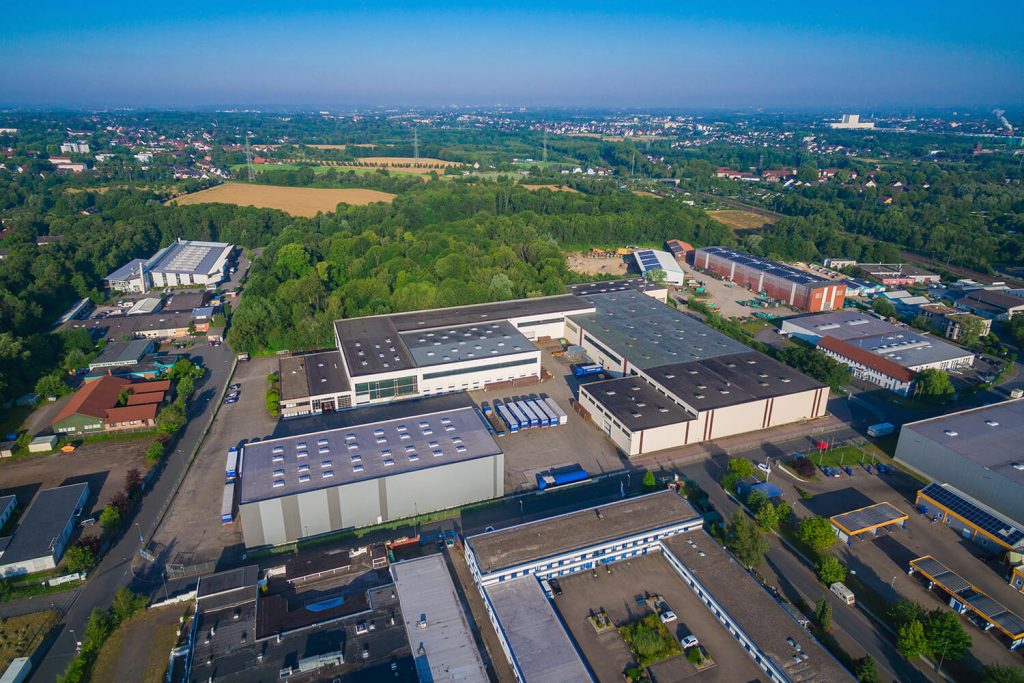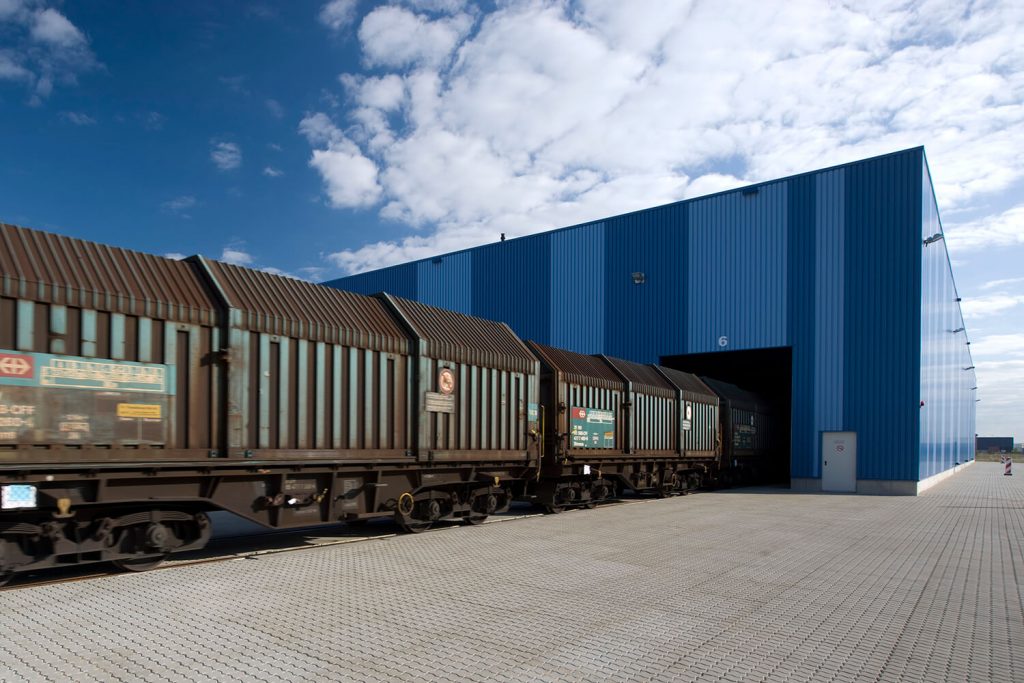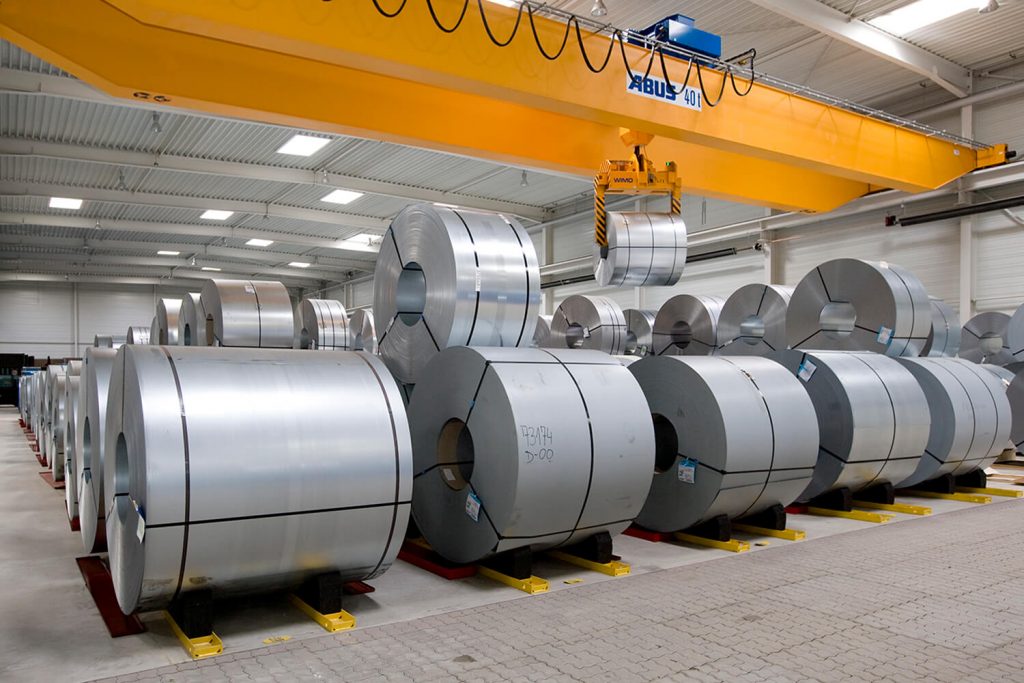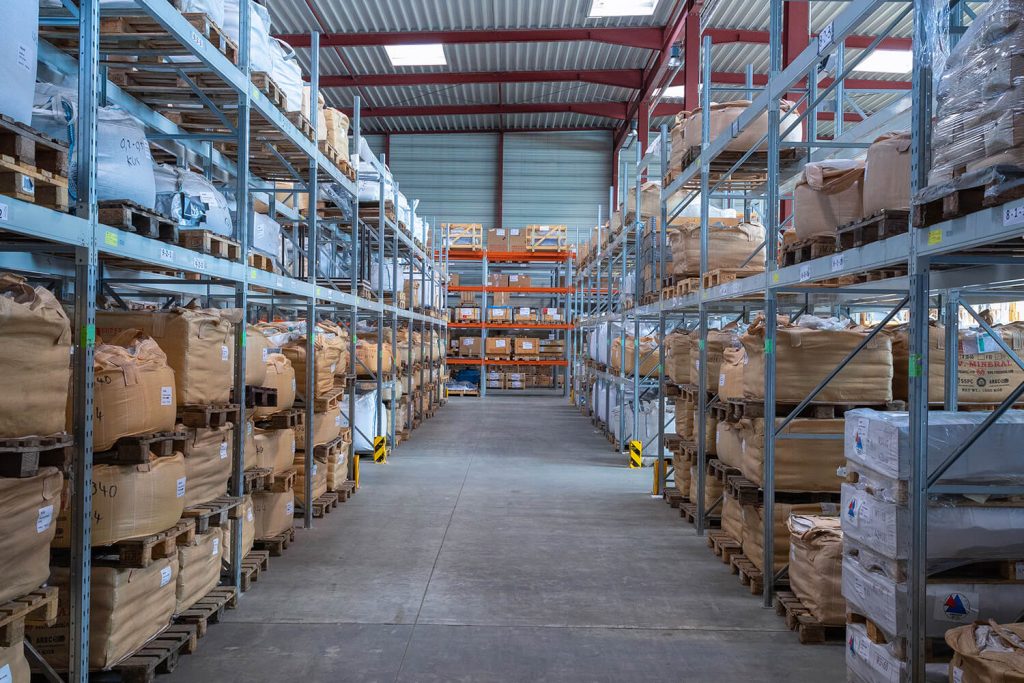 CUTTING-EDGE

LOGISTICS­CENTRES
During the last 110 years we have developed from a horse and cart owner to a reliable transport company and innovative logistics specialist. In the course of history we have continuously expanded our logistics and storage areas, ensuring cutting-edge technical standards.
As such, we are now represented by two large logistics centres in the heart of Europe. Both sites are highly conveniently located.
The Rombacher Hütte site in Bochum is located just a few kilometres from numerous customers in the steel processing industry and major motorways. Through our site at Duisport Rheinhausen, the world's largest inland port, we are directly connected to the North Sea's western ports. At the same time, our Duisburg platform on the Logport site is an important hub for freight traffic from and to the sea ports, as well as to Southern Europe and over the new 'Silk Road' to China. Take a look at the following overview to get a more detailed insight into what our centres have to offer.
Duisburg-Rheinhausen Logport Steel Logistics Centre 
First-time occupancy July 2008, area of 54,000 sqm
Office area of 200 sqm
3-shift operation
17,500 sqm insulated, heated storage facilities
10,000 sqm attached external warehouse
Cranes 1 x 40 t, 1 x 36 t, 2 x 32 t, 4 x 25 t
with coil grab and telescopic claws for fissile material
various traverses up to 32 t
2x forklift trucks 6 t
rail connection, 1000 m handling tracks
250 m in the shed (Handling of block trains possible)
separate wagon/HGV loading and unloading possible
Scanner system, IT supported warehouse management
Rombacher Hütte Freight Forwarding Facility
Built 1986 – 2002, over an area of 35,000 sqm
Office area of 800 sqm
3-shift operation
Conveniently situated, 500 m to the A448, 2 km to the A 40
18,000 sqm insulated, heated storage facilities
10,000 sqm attached external warehouse
2000 sqm warehouse with 1500 pallet spaces
Cranes 1 x 40 t,1 x 32 t, 1 x 25 t, 2 x 16 t, 2 x 10 t, 1x 8 t, 1 x 12,5 t / with coil and mechanical grab, telescopic claws for fissile material
fork lift 5 t + 6 t
32 own 40 t towing vehicles for semi-trailers
45 semi-trailers with coil well, Joloda rails
own HGV wash
own HGV garage